Subscribe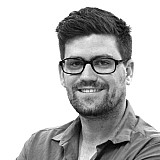 An extra set of soft tyres for Darwin is a step in the right direction, but Nick Percat says V8 Supercars should be looking to use the soft compound even more.
Percat was one of six full-time V8 Supercars drivers who took part in last weekend's sportscar extravaganza at Phillip Island, sharing a Carrera Cup car with Shane Smollen in the two Porsche Pro-Am races.
He and Smollen wound up taking round honours, thanks to a first and a second from the two races, with the highlight of Percat's weekend being a thrilling battle for the lead with fellow V8 driver Scott McLaughlin during the first race.
According to Percat, being back in a Porsche reminded him how good racing can be with a soft, yet durable tyre, with LD Motorsport driver going on to suggest V8 Supercars should look to making the soft tyre the category's prime.
"It would be amazing, and in my opinion the racing would improve," he told Motorsport.com.
"You saw that with me and Scotty at Phillip Island in the Porsches; we left nothing on the table, we drove as hard as we could. And then our co-drivers still had enough tyre to finish the race.
"We definitely need a softer tyre for what we're doing in V8s, just so we feel like we can drive the car.
"The Porsche rewards an aggressive driving style, someone who can attack the corner. That's what we need in the Supercar."
It was revealed yesterday that the second of the two Saturday 60-kilometre races at Darwin will be held on the softer Dunlop tyre.