Subscribe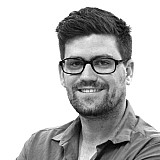 DJR Team Penske has taken the covers off its final V8 Supercars livery for the 2015 season.
The team has run a rolling sponsorship programme throughout the season, cycling through Penske-owned or affiliated companies on an almost round-by-round basis.
It has now opted to run a Penske Truck Rental livery for the final round of the 2015 in season, with Scott Pye to finish off the year in the striking blue and white scheme.
"DJR Team Penske has enjoyed great support from a number of Penske Automotive Group companies in 2015," said the team's Managing Director Ryan Story.
"To finish the year off with the Penske Truck Rental partnership is very pleasing. Penske Truck Rental has featured on the car at every event this year, but this round it takes top billing.
"This is an important part of the team's marketing strategy as we welcome another Penske affiliate company as a primary sponsor."