Get alerts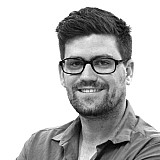 DJR Team Penske will run an updated version of its Xbox livery for the three V8 Supercars long-distance races at Sandown, Bathurst, and on the Gold Coast.
The green livery made its first appearance in anger at the Homebush race last year, at Marcos Ambrose's one-off comeback appearance.
Ambrose then drove an FG X in Xbox colours at the season-opening Sydney SuperTest, before the team moved to a rolling sponsorship programme for the season proper.
Now the livery is back, Scott Pye and Ambrose to carry Xbox colours through all three long-distance races.
"The 2014 Homebush V8 Supercar race marked the beginning of our relationship with Xbox," said Roger Penske.
"It formed the foundation for the strength of the alliance between Xbox and DJR Team Penske which has generated a lot of interest with the media and our fans.

"Xbox became one of our premium partners in 2015 and we are delighted to feature the Xbox brand on our Ford Falcon FG X for the three endurance Races in the V8 Supercars Championship.
"Obviously, we would love to see Marcos Ambrose and Scott Pye win their first Bathurst 1000 and we are really looking forward to carrying the familiar Xbox colours at these prestigious events."
Bathurst, V8 Supercars to join Forza Motorsport 6
Along with the DJR Team Penske news, Xbox also announced today that the upcoming Forza Motorsport 6 game will include 10 V8 Supercars – covering all five manufacturers – as well as Australia's most iconic race track, Mount Panorama.
Six-time Bathurst winner Mark Skaife will do the voiceover for the Bathurst circuit.
"I've been involved with the Forza franchise for over a decade now and each year I'm amazed at the incredible realism the development team bring to their games," said Skaife.
"Being asked by the Turn 10 team to have my voice in the game is an honour and a privilege - I'm thrilled to be included in Forza Motorsport 6."