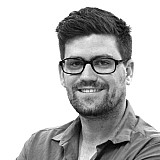 Ant Pedersen will return to Super Black Racing for this year's V8 Supercars endurance races.
The Kiwi shared the Super Black Falcon with countryman Andre Heimgartner at Bathurst last year, when the outfit competed as a 'wildcard' entry, the pair finishing a credible 11th.
Now, he is set to return to the squad which, along with Heimgartner, has moved into the V8 Supercars Championship Series full time.
"Last year was an emotional roller coaster ride at Bathurst, with the team debuting but performing exceptionally despite being on a huge learning curve," said Pedersen.
"This time around they will have the best part of a full season behind them before the first enduro and they will be well placed to make a big step forward in the enduros.
"It's going to be great to be part of that. The support from everyone following us in New Zealand was huge and we expect it to be even bigger in 2015."
Development miles crucial
Pederson will come into the three endurance races at Sandown, Bathurst and on the Gold Coast match fit, thanks to his Development Series programme with Eggleston Motorsport.
"By the time I get into the car to join Andre, I'll have clocked up a lot of miles in the Development Series car so am definitely aiming to hit the ground running with Super Black and the Ford FG X," he added.
"Plus of course, we have the experience of Bathurst 2014 in our back pockets now and that will be a big help, and a major motivator for the team too.
"I'm definitely optimistic that if we continue to perform at the high level the team has achieved so far in 2015, great results are achievable."