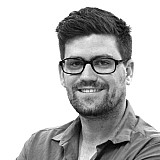 The Northern Territory goverment will pour more than eight million Australian dollars into the state's racing circuit - Hidden Valley - it was announced today.
The circuit has recently undergone a round of upgrades, including a complete re-surfacing late last year. With the announcement of a further $8.05 million, there will be more changes in the near future, the most expensive being an upgrade to the facility's water systems, which will cost around $4 million.
There will $2 million put into a glass-front corporate area, complete with air-conditioning and a bar, along the main straight, as well as a $1 million upgrade to the power and lighting in the pit area. A further $200,000 will go into fencing, and $100,000 into circuit-wide WiFi.
There will also be $750,000 spent on Darwin's speedway circuit.
According to NT's cheif minister Adam Giles, the funding is part of a plan to keep V8 Supercar coming to the top end in years to come.
"We always have to make sure we improve the amenities, of the infrastructure, so we're very pleased to announce today an eight million dollar injection, as a pre-budget announcement, going into a range of pieces of infrastructure at Hidden Valley," he said.
"The Territory is fast building a reputation as a haven for motorsports and this significant investment will help ensure events like the V8 Supercars are here to stay.
"Motorsports fans have a lot to look forward to in Budget 2015 with a multi-million dollar package of sports infrastructure spending right across the Territory."