Subscribe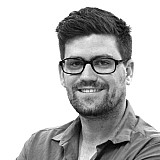 Sebastien Bourdais' pre-Sandown 500 V8 Supercars running will be limited, with schedule clashes making it impossible for the Frenchman to take part in any Friday practice sessions.
The IndyCar driver will drive the Walkinshaw Racing-run Team 18 alongside Lee Holdsworth, but while most teams have started giving their co-drivers miles during the Friday practice sessions, the squad won't have the same luxury with Bourdais.
Between his IndyCar programme, and the fact that he is based in the United States of America, Bourdais confirmed to Motorsport.com that he will be unable to make it down under for any of the Friday sessions, and that his only V8 Supercar running pre-Sandown will be one test day.
The plan is to come the week before Sandown, and stay after that," he said.
"There is going to be a test, although I'm not sure where. That will be my pre-Sandown test, on the Wednesday or Thursday the week before the race.
"That will be it. With my schedule, it's hard. I was trying to make it to Perth, but we have the first free practice for Indy this weekend, so that wasn't going to work.
"There's a challenge with me being so far away, and being so busy, it makes it hard to fit something in."
For more on Sebastien Bourdais and his V8 Supercar plans, read Motorsport.com's exclusive one-on-one interview.