Get alerts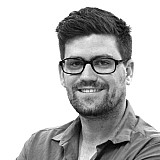 V8 Supercars has decided against a mid-season change to its SuperSprint format.
The SuperSprint format has come under fire recently, with Saturday's two 60-kilometre races particularly unpopular among drivers.
The V8 Supercars commission met late this week to discuss potential changes to the format for the remainder of the season, but have decided that the 2x60km, 1x200km system will stay in place.
The commission did, however, decide that teams will be given an extra set of tyres for each Friday for the remainder of the season. As is the case this weekend at Winton, the tyres will need to be handed back to Dunlop on Friday evenings.
"Dunlop has proven to be a great partner by negotiating with their Japanese plant to make it happen," V8 Supercars Director of Competition Damien White said this morning.
"Not only will this give drivers and teams more valuable set-up time ahead of all SuperSprint events, it provides a sensible form guide for the fans before we hit qualifying on Saturday.
"The Friday hand back philosophy ensures the teams don't save them for the following day and Friday will absolutely deliver a meaningful outcome.
"By getting them back after the event they can use them in practice at the following event, along with another new 'Friday' set. This means over time teams will build a very useful bank of Friday tyres."