Get alerts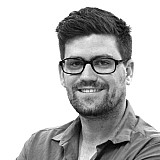 Nissan Australia is hoping the signing of Swiss starlet Simona de Silvestro will take motorsport "beyond traditional male audiences", according to CEO Richard Emery.
Emery played a crucial role in first bringing Nissan to Supercars as a full-blown manufacturer, and then facilitating an additional two-year deal, announced several months back, which covers the 2017 and 2018 seasons.
The four-car Nissan team has now been confirmed as de Silvestro's destination as she embarks on a breakthrough three-year, full-time Supercars deal, something that Emery says he hopes helps broaden the appeal of both his brand, and motorsport in general.
"Nissan has a long history in motorsport, one of the few competitive sports where men and women compete head-to-head on equal terms," said Emery.
"It's important that Nissan and the wider automotive sector promote our industry and our vehicles as well as motorsport beyond traditional male audiences.
"We want to encourage more women to choose our industry as a career and sporting pathway. And by having Simona on our team we hope to achieve not only greater speed and results on the track."
Emery added that there are also performance benefits to come from signing the former IndyCar and Formula E driver.
"Simona's results and experience are impressive and she has already shown strong speed in our Nissan Altima at Bathurst," he said.
"[The] 2017 [season] is now shaping to be our best so far and Simona's arrival will add a new focus and energy."