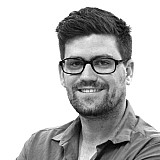 Nissan Australia is yet to make a final decision on whether or not it will continue with its V8 Supercars programme beyond the end of the 2016 season.
This season is the last of Nissan's current contract, which means continuing as a fully-fledged manufacturer outfit will require re-committing to the programme before 2016 is out.
According to Nissan Australia's CEO Richard Emery, there is no firm decision yet. And should Nissan opt to continue in V8 Supercars, there will need to be some input from Nissan at a global level.
"[This] is a big year for Nissan in V8 Supercars," said Emery at the brand's Australian motorsport launch.
"We continue to have a conversation with Nissan globally about what we do with that. I've been pretty public in saying that whatever we do going forward, we want to make sure that Nissan motorsport globally is part of that and supports the programme we want to have."
Gen2 still on the cards
Should Nissan decide to re-commit to V8 Supercars, it could still take advantage of the new-for-2017 Gen2 regulations.
The new regulations will allow turbo four and six cylinder engines into the championship, opening the door for Nissan to potentially use an adaptation of its GT3 motor to power the Altima V8 Supercars.
While continuing with the V8 engine would be the likeliest option, particularly given how much investment has gone into its development over the last three season, Emery says switching to a turbo engine isn't out of the equation.
"There is a Gen2 discussion going on in the background, that's ongoing," he said.
"That conversation has been going on for the last four or five months, at a budget perspective, a technical perspective, and from the sporting side.
"I want to make sure we make the right decision for Nissan, and for our involvement. That's what drives our decision making.
"We're taking very carefully considered steps to make sure that the right decision is made for Nissan and for our relationship with the global programme."