Get alerts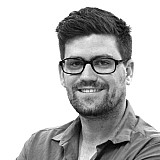 Nissan Motorsport is expecting to have its engine upgrades firmly in place in time for the three V8 Supercars endurance races, says Todd Kelly.
Kelly, owner and driver at Nissan Motorsport, has been heading the team's engine programme, which has seen them turn the VK56 road car engine – usually found in a Patrol SUV – into a V8 Supercar engine.
While the VK56 has been vastly developed over the last three years, it is still causing the team some straight-line speed problems in comparison with the tried-and-trusted Chevrolet and Ford V8s units, and Volvo's Yamaha-developed lightweight engine.
The team is now nearing the introduction of a major, 18-month engine upgrade that will see new-specification cylinder heads, designed to bring the Altima on par with its on-track rivals. While an exact date hasn't been set, the plan is to have the new engines fitted and optimised before the Sandown 500 in September.
"There is just so much to do," Kelly told Motorsport.com.
"The cylinder head project is already been running for a year and a half. But once we get the heads on an engine, the design of the heads is far superior to what we've got, and so are the ports and the chambers.
"It's not just a case of bolting it on and homologating it. We need to revisit everything we've ever done with this engine, so the R&D is massive; the camshaft testing, exhaust system testing, inlet manifold testing, all to optimise it to be homologated.
"There's probably a couple of months top go through that process to make sure we homologate and replicate the right thing, because if we rush into it and just do the cylinder head, we'll end up with two or three more homologations. We need to get it right the first time.
"We're aiming to have our optimum package for the enduros. That will give us a good jump up the field hopefully, because the cars are good."
Are the Nissans for sale?
With Car of the Future-specification V8 Supercars eligible for the second-tier Dunlop Series as of next season, the opportunity will exist for Nissan Motorsport to sell of its Altima for the first time.
According to Kelly the idea is being discussed at Nissan HQ, which means one of the cars could be on the market for the right price.
"The biggest thing is the cost to replace the cars that we've got," he said.
"We've only got five cars, so we don't have a sixth chassis ready right now. We're spending the money on the engine, basically.
"So we need to get another car in the pool to sell one – and that will dictate if we sell or not."