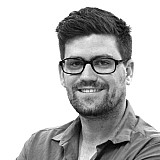 While it's hugely unlikely we'll be seeing a Nissan GT-R race in V8 Supercars, the hero car's V6 engine is still on the table as the brand evaluates its Gen2 options.
Following the release of the draft Gen2 regulations, which will allow two-door body shapes and non-V8 engines in the category from 2017 onwards, Nissan Australia is evaluating its options should it decide to continue in the sport after its current contract runs out at the end of next season.
Particular attention is being paid to power plant options, with Nissan having all but ruled out developing a V8 Supercar based on its R35 GT-R body shape and is set to continue with the Altima.
Despite media reports suggesting the brand would take advantage of the new regulations to introduce the GT-R 'Godzilla' to V8 Supercars, Motorsport.com understands that Nissan's preference has always been to keep the Altima body shape, the production model being more in-line with the likes of Holden's Commodore.
V6 twin-turbo engine in the mix
There is, however, still scope for the GT-R's twin-turbo V6 engine to be introduced to the Kelly Racing-run Nissan V8 Supercars programme post-2016.
Nissan Australia is currently in talks with NISMO in Japan about the best engine options for the Gen2 era, those options including continuing with the current V8 programme, which utilises the VK56 block from a Nissan Patrol SUV, using the twin-turbo V6 from the GT-R, or even developing a bespoke NISMO turbo engine.
The next phase of the evaluation will kick off when V8 Supercars provides a more rounded and detailed insight into what will and won't be allowed under the Gen2 regulations.
"The next step from where we're at is to get as much information as possible from V8 Supercars, regarding the Gen2 regulations, and then give that information to NISMO in Japan," Chris Jordan, Nissan Australia's corporate communications supervisor, told Motorsport.com.
"They'll go over it with a fine tooth comb, and then report back to us what they think of the rules. Most of that analysis will be to do with the engine, rather than the body shape.
"Our discussion overall as to what we do post the end of 2016 is still open, in terms of what name plate we use, and what engine we potentially use.
"We want to look at all our options and see what's best for us against the rules and template is from V8 Supercars. But in particular a lot of that analysis is going into the engine, because the options we looked at it in 2012 to come into the sport were purely based on the five-litre V8 formula, but now we have more options.
"If you look at Nissan Motorsport globally, and what NISMO has to offer, there are so many options within NISMO, and the engines they have at their disposal.
"And that's why it is such an extensive process, because we want to look at as many options as possible, and there are a lot of options."
Nothing officially ruled out – yet
Should Nissan decide to make the switch to a turbo engine, it may not happen directly in line with the introduction of the Gen2 regulations at the start of the 2017 season.
Nissan's options range from a direct switch to a different power plant for 2017, to continuing with the VK56 on a short term basis post-2016, to making a longer commitment to the V8 engine programme.
The only thing Nissan is 100 per cent clear on at the moment is that everything is being considered an option, and that the evaluation process has to be as comprehensive as possible.
"To change anything would be a major investment, just because of how much effort and investment has gone in from us and the race ream in terms of developing the aerodynamic package with the Altima, and the VK56 engine," added Jordan.
"So to change would be a big thing, but we owe it to ourselves to look at everything, however likely or unlikely it may be.
"That's why we haven't ruled anything in or out yet."
Of course this is all dependant on Nissan deciding to continue to have any sort of presence in V8 Supercars – or whatever it will be re-branded as under Gen2 – when its current deal expires next year. Motorsport.com understands a decision is likely to be made before the end of 2015.