Get alerts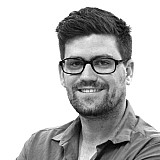 Michael Caruso and Dean Fiore's Nissan Motorsport Altima V8 Supercar will run a stunning 1990 throwback livery at this year's Bathurst 1000.
The red, blue, and white livery is a nod to that used by Jim Richards in 1990, when he won the Australian Touring Car Championship for Nissan using first a HR31 Skyline, and then an R32 GT-R for the last two rounds of the season.
It is the second 'heritage' livery Nissan has used at Bathurst in a row, with the Caruso/Dean Fiore Altima last year sporting the colours of the Nissan Bluebird Turbo that George Fury took to pole at Mount Panorama in 1984.
"Nissan is happy to celebrate 25 years since our first Australian Touring Car Championship title at this year's Bathurst 1000 by reviving another one of our famous motorsport paint schemes," said Nissan Motor Co (Australia) Managing Director and CEO Richard Emery.
"We were really pleased with the reaction to the Bluebird 'retro' livery that we campaigned at last year's Bathurst 1000 and we are confident that the fans will be just as excited to see the Skyline colours return to Mount Panorama this year.
"Jim Richards' 1990 ATCC title was the start of a dominant era for Nissan in Australian motorsport. It's fitting that 25 years later we salute Jim. He not only won Nissan our first ATCC crown, he is truly a legend of Australian motorsport."