Get alerts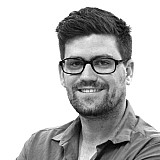 Nissan Motorsport has opted to take its own direction on the soon-to-be-mandatory leg protection, and will debut its custom system in Sydney this weekend.
The Melbourne-based team began assessing its options for leg protection in the wake of Rick Kelly's nasty crash in Tasmania, and with the off-the-shelf tray used by the likes of DJR Team Penske and Prodrive Racing Australia not a clear fit for the Altima platform the team has ultimately gone with its own design.
The system will be trailed by Kelly at this weekend's Sydney round, ahead of the mandatory requirement kicking in for the Sandown 500.
"We didn't have a lot of choice as far as how we implemented the leg protection system," said team owner and driver Todd Kelly.
"Everything else available from other teams wouldn't fit in our car for a number of reasons – there's a number of clashes with how things are mounted and how things are made.
"We would have needed to cut up another team's leg protection to the point where it really wasn't worth trying to do that. It was actually easier to tool up and design our own, which is a pretty big job.
"You need to quite a bit of CAD work and it's a specific design and material spec that Supercars have specified. The tooling, moulds and production is a reasonable exercise but a really good thing that the category is doing. It certainly makes you feel a little bit better as a driver knowing that the level of safety is improving above it's already excellent standard.
"We've pushed on as hard as we could from the point we knew we needed to produce our own. So we are rolling out one this weekend in one of the cars and it looks really good. There's been no issues with it at all.
"We'll see how it performs this weekend and then have all cars running them, as per scheduled, for the enduros."