Get alerts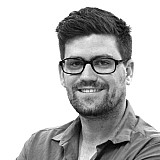 Reports have emerged today that Nissan might ask for hybrid power trains to be allowed in V8 Supercars in the future.
Following the brand's lukewarm debut at Le Mans with its LMP1 car last weekend, Nissan Australia boss Richard Emery has suggested that, at a global level, questions could well be asked about bringing hybrid technology into V8 Supercars.
"It would not surprise me when I have the next [motorsport] discussion with headquarters that they will ask the question," Emery told motoring website motoring.com.au.
"Absolutely, they'll ask the question.
"I haven't actually asked James (Warburton, the CEO of V8 Supercars) or the guys, would you consider accepting some level of hybrid technology.
"I would say that it would not be on their radar, not because it wouldn't be good for the category, but it would be 'how the hell do we work out what effect it has on parity?'
"That would be their challenge."