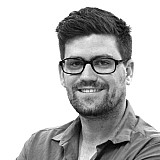 Dean Fiore and Taz Douglas will return to Nissan Motorsport for the 2015 V8 Supercars endurance races at Sandown, Bathurst and the Gold Coast.
The signings mean unchanged line-ups for both the #23 and #99 Altimas, with Fiore joining Michael Caruso for the second year running, and Douglas joining James Moffat for the third consecutive year.
Both drivers will be on-track at Barbagallo Raceway today, taking part in the two 60-minute practice sessions.
"Michael was keen to lock me in, and I was only too happy to get the deal done," said Fiore.
"It feels natural to be a part of the squad – I feel like I've been racing with these guys for years and years."
"It's a no-brainer for me to return to Nissan Motorsport with James," added Douglas.
"The team is one of the hardest working bunch of guys I've ever come across, and it was great to reward them with the podium at Bathurst last year.
"That was my first V8 podium, and to achieve that at the biggest race of the year was something that I will never forget."