Get alerts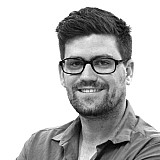 Nissan Australia is "confident" that it will continue in V8 Supercars beyond the end of 2016, despite a final decision not having yet been made.
As previously reported by Motorsport.com, Nissan is set to make a decision on its V8 Supercars future before the end of this year.
Now, Nissan Australia boss Richard Emery has given the best hint yet that the brand will continue in V8s when the Gen2 era comes to life in 2017.
"I am pretty confident that answer will be 'yes we should be involved in motorsport in Australia'," Emery told motoring.com.au.
"If you make that first decision to be in motorsport in Australia… you go to the category or the extension of motorsport that provides you with the best commercial outputs, the best level of professionalism and technology. At the moment that is V8 Supercars.
"It would be top of the list, but by no means would it be an assumption."
Kellys likely, but not locked in
Emery also revealed that part of Nissan's review of its Australian motorsport programme is to decide where the Kelly Racing organisation fit in with the plans.
The Melbourne-based team has run Nissan's V8 programme since it entered the sport in 2013, and while a renewal of the team's contract is likely, Emery says it needs to be properly reviewed and supported at a global level.
"I think we have been pretty open with [the Kellys] about what the process is and they understand why we are going through the process to make sure it is a robust decision," Emery added.
"I need to make sure it is globally supported and that hasn't always been the case. At the moment it is very well supported globally, but it wasn't in the first two years and that was frustrating for them.
"They understand whatever we determine we want to do in the future needs to be holus so it has all the tentacles and support mechanisms that we need to make it successful.
"So they understand we have gone back to the core and we need to work our way back up and eventually we will come to a discussion about their operation; how it's structured, how many cars is it, do we spread our risk factor by going with two teams.
"All those things will be discussed."