Subscribe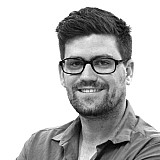 Nissan Motorsport is close to unlocking the key to Symmons Plains – the squad's bogey circuit – according to driver and team owner Rick Kelly.
The Tasmania circuit has been a troublesome venue for team since it started its Nissan Altima programme in 2013, with the last nine races there having yielded not a single Top 10 result.
While that didn't change during last weekend's trip to Launceston, Nissan Motorsport did have its most successful outing at Symmons Plains. Not only did the team equal its best result at the circuit with 12th in Saturday's race one thanks to James Moffatt, but Todd and Rick Kelly went on to finish 13th and 14th respectively during Sunday's 84-lap race.
As a result of the promising weekend, Rick Kelly sits inside the Top 10 in the championship after two rounds – something he hasn't been able to do since making the switch to Nissan hardware.
According to the younger of the Kelly brothers, the results are a sign that the team is finally getting on top of its Tasmanian hoodoo.
"It's good to stay in the Top 10 in the championship points," said Rick Kelly.
"We went away from our regular setup here to try and make some gains, we've had a few tough times and tough corners here in Tasmania in the past.
"I'm pretty impressed with the progress we made over the weekend. I think it's really going to help us when we get here next time, and hopefully we can learn some things for Perth, because there are a couple of tough corners there for the next round."
Engine upgrades coming
With Symmons Plains a genuine horsepower circuit, it could be that engine upgrades that are planned for later in the year will provide the missing piece of the puzzle.
The team is banking on cylinder head changes, due mid-year, to further develop the heavily modified VK56 V8 engine, which is a light truck engine from a Nissan Titan in standard specification.
Should the new engine package provide the extra power the team has been searching, it won't only help the Altimas when they get back to Symmons Plains next year, but at other horsepower circuits coming up later this season, such as Sandown and Bathurst.