Subscribe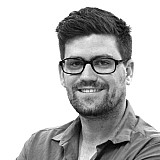 Holden Commodore VE and Ford Falcon FG model V8 Supercars will be allowed in the third tier Kumho Tyre Australian V8 Touring Car Series from next year onwards.
With the second tier Dunlop Series set to begin the introduction of 'Car of the Future' specification cars from 2016, the V8TC class has elected to allow non-COTF VEs and FGs to join the eligibility list.
The VE was first introduced to V8 Supercars in 2007, with the FG following in 2009. COTF, however, wasn't introduced until 2013.
"Our last evolution of the category came nearly three years ago with the introduction of the BF Falcon and sequential gearboxes, so it's time for us to take the next step," explained category manager Liam Curkpatrick.
"While we are allowing these later model cars into the class, it would be unwise to jump to the conclusion that the cars currently competing will be rendered uncompetitive next year.
"A well-prepared, well-driven and well-run VZ Commodore or BF Falcon will still be a very competitive car."
The current eligibility list won't change, with all previous models of V8 Supercars – VP, VR, VS, VT, VY and VZ Commodores and EB, EF, EL, AU, BA and BF Falcons – continuing to be allowed.