Get alerts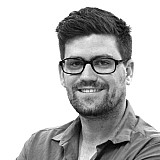 Triple Eight's brand new ZB Holden Commodore will makes its track debut today, with a shakedown scheduled for this afternoon.
The team is tight-lipped on details of the shakedown, including exactly when and where it will take place. However, it is expected to be today, marking the beginning of the on-track development and homologation work for the ZB bodyshape.
While extensive development work has already been done on the twin turbo V6 engine, which has been fitted to Triple Eight's wild 'Sandman' wagon, the new Commodore will be powered by a V8 engine during the shakedown.
That's in line with the staggered roll out of the new hardware, with the Triple Eight-developed ZB Commodore body set to make its debut powered by the traditional powerplant next season.
There are a number of wildcard starts for the turbo V6 planned for next year, ahead of a full roll out in 2019.