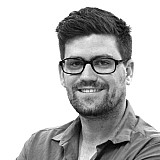 Lee Holdsworth's 'Team Eighteen' Commodore will carry backing from Walkinshaw Performance Products for the remainder of the 2015 V8 Supercars season.
Having cycled through a number of primary sponsors this season, the Walkinshaw Racing-run car will sport a WPP livery for the remaining three rounds of the season, starting with this weekend's Auckland 500 at Pukekohe in New Zealand.
"With the launch of VFII it makes sense for WPP to release one of its most exciting W Series packages yet," said WPP General Manager Tony Harris.
"With close to 2000 W Series packages fitted to customer vehicles over the past two years, WPP continues to lead the way in power, performance and passion.
"More importantly, we have new customers experiencing what the brand has to offer for the first time and you simply can't wipe the smile from their faces."
The New Zealand livery will promote the latest WPP product to his the road, the W547, an upgrade package that delivers 547kW of power from a standard LS3 V8 engine.
"We are very excited to showcase W547 on the sides of our #18 V8 Supercar for the last three rounds of the championship," said team owner Charlie Schwerkolt.
"The Walkinshaw name is famous both on and off the track, and their team have used their background in motorsport to deliver the highest level of aftermarket modifications.
"This is the newest and most powerful Walkinshaw Performance package ever made, and the lucky customers who purchase one of these upgrades will have more power at their hands that what is experienced in our race cars."