Get alerts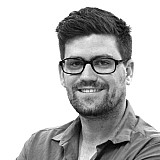 Will Davison's Erebus V8 Supercar will carry fresh backing into next weekend's Bathurst 1000.
The Australian owned and run Penrite Oil company has stepped up as the major sponsor for the #9 Erebus entry, inking a deal that kick start at Bathurst next weekend and run until the end of 2016.
The deal comes after the team's relationship with previous title sponsor Solar Australia disintegrated after the Sydney Motorsport Park round, leaving the car without a backer for the Sandown 500.
"We have a new sponsor in Penrite Oil on the car from Bathurst onwards, it actually made me quite teary to see a company that believes in what we are trying to do, what Erebus is about, and trusts us to do the best we can," said team owner Betty Klimenko.
"Having new partners and unveiling new liveries always lifts the spirits of the crew and drivers, and I get a bit carried away with my accessories, it must be the 'girl' in me
"Bathurst, as everyone knows is the biggest event on the V8 calendar, so it is a great opportunity for any new partner to test the waters."
Davison eyeing Bathurst podium
After finishing fourth at Bathurst last year, Davison says he has his eyes firmly set on the podium this time around – particularly as he'll be sharing the car with brother Alex.
"It's fitting really that we are racing at Australia's most iconic circuit and motorsport event with the backing of a proud Australian product with 90 years history," said Davison.
"My brother Alex and I had a great result at Bathurst last year in finishing fourth and it would mean the world to both of us and our family if we could step up on that podium together.
"Even though we didn't end up with the result we wanted at the Sandown 500, we took some real positives out of the event and were headed for a Top 5 result, so I'm really excited about what's in store for us at Bathurst next week."