Get alerts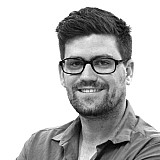 Prodrive Racing Australia made a perfect start to Saturday's V8 Supercars action at Barbagallo Raceway, with Chaz Mostert and Mark Winterbottom sharing the poles for Races 7 and 8.
Mostert took his first ever V8 Supercars pole position in the first of the 10-minute sessions, which determined the grid for today's first race, with a 57.040s flyer. It was enough to hold out team-mate Mark Winterbottom, who fell 0.060s short of pole in a session where the top 24 were covered by barely over a second.
The rest of the top six was dominated by Holdens, with Craig Lowndes leading hometown hero Garth Tander, Shane van Gisbergen, and James Courtney.
Will Davison was the best of the Erebus cars down in ninth, while the Kelly brothers led the Nissan charge, Rick and Todd qualifying 11th and 12th respectively.
After a tough Friday, Rick Kelly was surprised to be so close to the Top 10, saying that a pre-session drifting demonstration played havoc with the surface.
"The track was interesting then," he said. "Those drift cars put crap everywhere, and it threw the field. It threw a bit of curve ball."
Scott McLaughlin was 13th in his brand new Volvo S60, while his team-mate David Wall – who set the pace during Friday's first practice session – was 25th and last.
The surprise of the first session, however, was Jamie Whincup, the points leader managing just 21st on the grid in the Triple Eight Holden.
Winterbottom returns to the top
In the Race 8 qualifying session, the final two minutes ultimately determined the grid, with Winterbottom getting the best of the last-gasp laps to take pole with a 56.901s best – his first P1 in 46 points-paying races. 
Whincup recovered from his first session blunder to take second, 0.033s behind the pole-sitter, while Fabian Coulthard popped up late to take third on the grid.
Lowndes was fourth fastest, ahead of Race 7 pole-sitter Mostert.
Davison was again the best of the Erebus Mercedes in eighth, while Rick Kelly put Nissan in Top 10 with ninth. McLaughlin was again the best of the Volvos, improving slightly on his Race 7 grid spot to take eighth.
Race 7 Qualifying
| | | | | |
| --- | --- | --- | --- | --- |
| Pos |  Driver |  Car  |  Time  | Gap |
| 1  | Chaz Mostert | Ford | 57.0403 |   |
| 2  | M.Winterbottom | Ford | 57.1006 | 0.0603 |
| 3  | Craig Lowndes | Holden | 57.1194 | 0.0791 |
| 4  | Garth Tander | Holden | 57.1823 | 0.1420 |
| 5  | S.van Gisbergen | Holden | 57.1902 | 0.1499 |
| 6  | James Courtney | Holden | 57.2272 | 0.1869 |
| 7  | David Reynolds | Ford | 57.3251 | 0.2848 |
| 8  | Jason Bright | Holden | 57.3295 | 0.2892 |
| 9  | Will Davison | Mercedes | 57.4188 | 0.3785 |
| 10  | Tim Slade | Holden | 57.4953 | 0.4550 |
| 11  | Rick Kelly | Nissan | 57.6089 | 0.5686 |
| 12  | Todd Kelly | Nissan | 57.6477 | 0.6074 |
| 13  | Scott McLaughlin | Volvo | 57.6906 | 0.6503 |
| 14  | Fabian Coulthard | Holden | 57.6925 | 0.6522 |
| 15  | Lee Holdsworth | Holden | 57.7059 | 0.6656 |
| 16  | Ashley Walsh | Mercedes | 57.7609 | 0.7206 |
| 17  | James Moffat | Nissan | 57.7722 | 0.7319 |
| 18  | A.Heimgartner | Ford | 57.8140 | 0.7737 |
| 19  | Dale Wood | Holden | 57.8167 | 0.7764 |
| 20  | Michael Caruso | Nissan | 57.8236 | 0.7833 |
| 21  | Jamie Whincup | Holden | 57.8694 | 0.8291 |
| 22  | Scott Pye | Ford | 57.9166 | 0.8763 |
| 23  | Tim Blanchard | Holden | 58.0965 | 1.0562 |
| 24  | Nick Percat | Holden | 58.1173 | 1.0770 |
| 25  | David Wall | Volvo | 58.5493 | 1.5090 |
Race 8 Qualifying
| | | | | |
| --- | --- | --- | --- | --- |
| Pos  |  Driver  |  Car |  Time  | Gap  |
| 1  | M.Winterbottom | Ford | 56.9013 |   |
| 2  | Jamie Whincup | Holden | 56.9349 | 0.0336 |
| 3  | Fabian Coulthard | Holden | 57.0922 | 0.1909 |
| 4  | Craig Lowndes | Holden | 57.1001 | 0.1988 |
| 5  | Chaz Mostert | Ford | 57.1337 | 0.2324 |
| 6  | James Courtney | Holden | 57.2571 | 0.3558 |
| 7  | David Reynolds | Ford | 57.2641 | 0.3628 |
| 8  | Will Davison | Mercedes | 57.2692 | 0.3679 |
| 9  | Rick Kelly | Nissan | 57.2997 | 0.3984 |
| 10  | Tim Slade | Holden | 57.3117 | 0.4104 |
| 11  | Garth Tander | Holden | 57.3164 | 0.4151 |
| 12  | Scott McLaughlin | Volvo | 57.3993 | 0.4980 |
| 13  | Todd Kelly | Nissan | 57.4077 | 0.5064 |
| 14  | Jason Bright | Holden | 57.4480 | 0.5467 |
| 15  | A.Heimgartner | Ford | 57.4702 | 0.5689 |
| 16  | Lee Holdsworth | Holden | 57.4792 | 0.5779 |
| 17  | Michael Caruso | Nissan | 57.6003 | 0.6990 |
| 18  | S.van Gisbergen | Holden | 57.6372 | 0.7359 |
| 19  | Scott Pye | Ford | 57.7349 | 0.8336 |
| 20  | Nick Percat | Holden | 57.8496 | 0.9483 |
| 21  | Dale Wood | Holden | 57.9242 | 1.0229 |
| 22  | James Moffat | Nissan | 57.9544 | 1.0531 |
| 23  | David Wall | Volvo | 58.0781 | 1.1768 |
| 24  | Tim Blanchard | Holden | 58.3575 | 1.4562 |
| 25  | Ashley Walsh | Mercedes | 58.3623 | 1.4610 |