Get alerts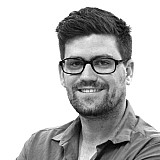 V8 Supercars driver Chaz Mostert has undergone another successful operation, as he continues to recover from his nasty qualifying crash at Bathurst.
The Prodrive Racing Australia driver went back under the knife yesterday evening at Orange Health Service Hospital in New South Wales, this time to repair damage behind his knee cap, which was knocked out of place by the force of the 50G crash.
The second round of surgery will allow him to stand up, which is crucial to his rehabilitation.
"In the days after my leg operation the doctors wanted me up and walking which is standard procedure," said Mostert.
"I was experiencing high levels of pain while trying to walk and further scans discovered the damage to my knee.
"Going back for more surgery was the right thing to do as it will speed up my recovery once the knee has healed.
"Yesterday's operation felt harder than the first but was necessary for my recovery. Now is the time to get everything right so I can start my rehabilitation."
V8 Supercars medical delegate Dr Carl Le added that a second operation for injuries like Mostert's is not uncommon.
"Chaz's orthopaedic surgeon, Mr Evan Jones, has kept a close eye on him post-surgery and listened to what he and the physiotherapists have been reporting," said Le.
"It is not unusual for things to be picked up on review after an accident, especially for ligament injuries, so the second round of surgery is not uncommon with these types of accidents.
"The MRI scan revealed a small (MPF) ligament tear and also meniscal cartilage damage. I have spoken to Mr Jones today and confirmed that both the ligament and cartilage were successfully repaired last night.
"It has been the right call to operate on the knee now and it should help expedite Chaz's recovery in the long-term."