Subscribe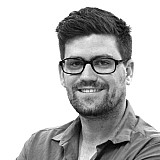 Chaz Mostert says he is on-track to be fully recovered when V8 Supercars testing kicks off next month, but has ruled himself out of racing at the Bathurst 12 Hour.
Mostert has spent the last few months undergoing rehabilitation after breaking his wrist and femur during a horror crash at Bathurst last year.
Since Christmas he has made some important steps in his recovery, including a number of outings in a kart at Ipswich Kart Club in Queensland. That track time has left him confident he'll be physically up to driving a V8 when testing starts next month.
"I'm on track to be able to drive a Supercar the best I can, and by the time the season gets here I think I'll be more than ready," he told Motorsport.com.
"I might not be 100 per cent ready to run marathons … but let's be honest, I wasn't ready to run marathons to begin with! Obviously I'll still have a bit of a limp when the season rolls around, and that comes from getting the mind to let the leg free up. But the strength will be there for it to do what it needs to do. I will be fine.
"When I jumped back in the kart, and I was a bit tender and didn't have much strength in my leg, but I still drove around okay. I've been out several times since then, and the times have come down.
"I'm feeling comfortable in a kart again, and it's been eight years since I drove one. I haven't been out of a Supercar that long, so hopefully I can just get back in there and get back to what I was doing."
No Bathurst 12 Hour start
While Mostert flirted with the idea of trying to find a drive for the upcoming Bathurst 12 Hour, he has since decided against taking part in the race, preferring instead to focus on being ready for V8 testing.
"The biggest thing if I was going to do the 12 Hour is all the driver changes and stuff like that," he said.
"That's what's going to knock the body around the most. That's really the only thing that's stopping me doing that.
"I want to be ready for [V8 testing on] February 22, I don't want to have any setbacks or take any risks. I think doing the 12 Hour would be a small risk in terms of injuries, and putting the knee backwards instead of forwards. I'd say now I'm not going to do it, it won't happen."
Mostert will, however, be race fit when the Clipsal 500 kicks off in March. He is planning on actually racing his kart later this month, with more race meetings in the pipeline before the V8 season opener.
"I've got a kart race coming up on January 30, so I'll be racing something before the first V8 Supercars round," he confirmed.
"I might even do a couple of kart meets. It's not as exciting as a V8 Supercars race, but for me it's great to get back to it.
"It's so cool watching the little tackers going around. I see these seven- and eight-year-olds going around and think 'I don't remember being that small!'
"But it gives you a good feeling seeing the new karters. They've all got dreams and aspirations. That's  great to see."