Get alerts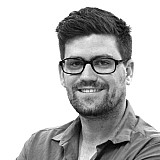 Prodrive Racing Australia driver Chaz Mostert is confident he could have won Sunday's V8 Supercars race in Perth had it not been for a poorly-timed safety car.
Mostert and team-mate Mark Winterbottom were in control of the 200 kilometre race, running one-two until a mid-race safety car played havoc with strategies up and down pitlane.
The timing of the caution, right at the beginning of the window for a second and final stop, put the PRA pair in an awkward position, where they had to take on used soft tyres. As a result, Mostert slipped to fourth, hunted down by three cars who had fresh softs for the last stint, while Winterbottom could manage just 15th after leading much of the race.
Mostert says that without that safety car period, he and Winterbottom would have been tough to beat.
"It would have been me or Frosty (Ed: Mark Winterbottom) who won – and I probably had the pace over Frosty in that last stint," he told Motorsport.com.
"I don't think anyone would have caught us; we finished 12 seconds off the lead, and we had a 26-second lead before the safety car, so they would have started to hunt us down, but I don't think they would have got close enough."
Encouraging weekend for PRA
Despite not coming away with the big points win on Sunday, Mostert says it was an encouraging weekend for him and the whole Prodrive team.
"It was a great weekend for us, I think," he said.
"Frosty did awesome on Saturday with two wins, and we took every pole position. We missed an opportunity in the last one – not really missed the opportunity, but the luck didn't go our way – but we had the quickest car on track on Sunday, and probably for the whole weekend.
"It's a shame to not get three wins from that, but in saying that a second and two fourths is an awesome weekend.
"I'm definitely encouraged. You can't just look at the result. For us, we were disadvantaged in that last stint on Sunday, running tyres that had done 10-plus more laps, and we still weren't losing too much compared to the leaders.
"It's a real credit to the team, we're doing the best job we can. It was a really good weekend."