Subscribe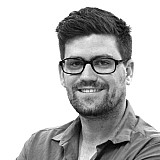 Injured V8 Supercars star Chaz Mostert has left Orange Base Hospital, and been transferred to Brisbane to begin his rehabilitation.
The Prodrive Racing driver broke his left leg and wrist in a 50G crash during qualifying for the Bathurst 1000, and has since undergone two surgeries at Orange Base Hospital in New South Wales.
Yesterday, he was transferred by medical plane to a private medical facility in Brisbane, where he will be assessed by a team of surgeons and then begin his rehabilitation.
"I am really happy to be back in Brisbane as it gets me closer to family and friends and is an important step on my road to recovery," said Mostert.
"I must thank everyone at the hospital in Orange as they put up with me for longer than we all originally thought and the care I received was amazing.
"I am overwhelmed by the support from the V8 Supercars community – other teams, legends of the sport and fans. I didn't realise how wide our sport reached and how much care there is.
"Every bit of support helps with my healing process and I am looking forward to getting fit and getting back in the car next season.
"I will watch as many sessions as I can this weekend and am super-pumped to watch Russell [Ingall] in my car. I've learnt a lot racing around him; he races hard, so what better person to fill in for me and back Cam [Waters] up.
"I think they have a good shot and I am just happy that Russell has been able to step up and do it for us.
"I wish both of them all the luck this weekend and want them to bring a surfboard trophy back so I can get some rehab going in the surf!"