Get alerts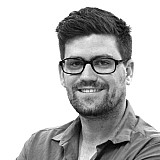 Chaz Mostert and Todd Kelly shared the wins on the streets of Kuala Lumpur, as the V8 Supercars demo at the KL City GP came to a close.
Mostert stormed through the five-car field in the closing laps of today's first demo, ultimately taking the lead at the start of the penultimate lap.
Volvo's Scott McLaughlin was second at the finish, having run at the front during the race, while Triple Eight's Craig Lowndes was third.
Will Davison was fourth, and also set the fastest lap, while pole-sitter Todd Kelly rounded out the field.
The second race came down a straight fight between Nissan driver Kelly and McLaughlin. The final gap was just 0.2s seconds, with Kelly hanging on for victory.
Will Davison was third, Mostert fourth, and Craig Lowndes fifth.