Get alerts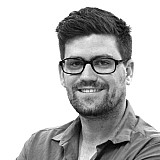 Chaz Mostert says its "special" to be able to fight for pole position, having started five of the last six V8 Supercars races from the front of the field.
Before the Barbagallo Raceway round, the Prodrive young gun had never started a V8 Supercars race from pole position. Now, he has five pole positions to his name, having bagged two in Western Australia, and all three poles at Winton.
"The FG X, it's one-lap pace has been better than the FG we had last year," he said.
"When you don't quite have the car set-up and you end up around sixth or seventh when you're expecting to be 15th, it's a good feeling.
"When you get it all together, and you have the chance to get pole, it's a pretty special day. Now I have the thousand dollar cheque bug."
Not thinking about title
Despite his excellent form, particularly in qualifying, Mostert says he isn't getting carried away thinking about putting together a title fight for 2015.
The 23-year-old is currently eighth in the standings, 223 points behind team-mate Mark Winterbottom. He could have been much closer to the leaders, had it not been for a mid-race mistake that cost him an almost sure-fire victory on Sunday at Winton.
While he is still well and truly in the hunt for the title, particularly given Prodrive's current form, Mostert says he's definitely not thinking about it at this stage.
"I generally do better in the championship if I'm not thinking about it," he said.
"I'm a bit young and I get a bit excited up the front there. So I just try and block it out and take each race as it comes.
"We'll see where we end up at the end of the year. It's cool to get podiums. That's my goal, to be consistent and finish every race. If I come away from every round with at least one podium and a trophy, it's a pretty cool feeling."