Subscribe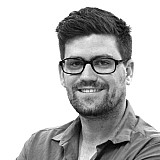 V8 Supercar driver Nick Percat is planning more Australian Karting Championship outings in 2015.
The LD Motorsport driver recently took part in the KZ2 season opener at Todd Road in Melbourne, marking his comeback to karting by going fastest in practice. A poor start hampered his race, but he still managed to come home eighth.
Now, he is planning to do some more karting, although his V8 commitments will obviously still come first.
"I'm going to try and do more rounds," he confirmed to Motorsport.com.
"A few of them are quite close to V8 rounds, so you have to weigh up the risk versus reward.
"But I'm definitely going to try and do the last round at Geelong, and I might try and do the Queensland round at Ipswich as well."
Karting rather than testing
According to Percat, the reason he has stepped back to karting is to combat the lack of testing on offer for V8 Supercar drivers these days.
"We don't get much testing, and we don't get to drive any other cars, so it is just an opportunity for me to keep driving something," he said.
"It doesn't matter if it's a V8, a Porsche, or a kart, you're still trying to drive something to the limit of the tyre and the chassis.
"And it's really good fun. "It was nice to be fast [in Melbourne], but I didn't want to get in the way of anybody's championship. In the race, if I was quicker than someone I didn't really try and drive through them.
"I just sat there and enjoyed it all."