Get alerts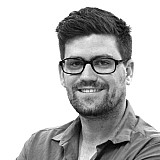 V8 Supercars driver Scott McLaughlin says he isn't expecting to repeat Volvo's heroics in Western Australia this time around.
The young Kiwi will debut a new car at Barbagallo Raceway, the circuit where he took Volvo's first V8 Supercars win 12 month ago.
But he warned that he isn't predicting a repeat of his 2014 victory this weekend, following a difficult start to the season.
"Last year for us to win there was a big achievement for the whole team but we're going in this year probably more on the back foot," McLaughlin told the official V8 Supercars website.
"Obviously the championship is not going as good as we want it to be – we're just looking forward to heading back and giving it a good hard crack.
"But now a lot of people have gotten a lot faster – the Fords, Triple Eight, they have a lot of speed and it's going to be harder than ever."
Are engine gremlins a thing of the past?
McLaughlin added that he is hoping that Volvo has sorted the engine gremlins that have contributed to his troubled season start, but that he and the team won't know for sure until practice on Friday.
"The boys are doing their best – I sort of stay out of that sort of stuff," he said.
Whatever they give me, they give me, I drive it to the best of my ability and if it's good, it's good.
"The boys are working on it hard, I know that for sure and they won't stop until they solve all the issues. So I'm looking forward to seeing if they have solved any issues, if we do still have gremlins or we might not see anymore again – fingers crossed we don't."