Subscribe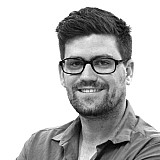 Mazda Australia says the new-for-2017 Gen2 rules won't be enough to persuade the manufacturer into funding a V8 Supercars programme.
With the Gen2 regulations set to allow greater diversity in terms of body shapes and engine configurations, V8 Supercars bosses have been meeting with all of the manufacturers and importers in Australia to help shape the new rules.
However, Mazda Australia says that despite having met with V8 officials, a factory presence in the top-tier of Australian touring car racing is unlikely.
"They will let us do our own bodies and engines but... all of the dimensions and weights are still geared on the V8 base engine and not on a turbo four or something else, so making those other things work would require a lot of adaptation," Mazda Australia boss Martin Benders told motoring.com.au.
"I just don't think it works for us.
"I wasn't 100 per cent convinced," he added. "It was sort of like we [Supercars] want to change but we haven't quite changed yet.
"I may have that wrong but my guess is that it still needs to change a bit more before we could even entertain it. It is still set up to be a V8 racing series.
"I think they realise that change has got to happen, but they think they won't be able to change it too fast because they realise they have to take their supporter base with them and I get that.
"It just means we are probably not ready for it."