Subscribe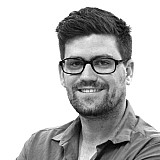 V8 Supercars legend Mark Skaife is headed back to the commentary box, with confirmation that he and Neil Crompton will lead on-track coverage this season.
Skaife and Crompton shared commentary duties back when the Seven Network had the TV rights, before the move to Fox Sports in 2015 saw Skaife shifted into a analysis role, while Greg Rust co-commentated with Crompton.
For 2016, however, things have been shaken up thanks to a new joint production model between Fox Sports and Supercars Media. Skaife will head back to the commentary box, with Rust taking on a pit-lane reporter role alongside Greg Murphy and Riana Crehan.
Jess Yates and Russell Ingall will continue to cover presenting and analysis.
"We are very excited about 2016 after a 29 per cent increase in TV ratings in 2015," said V8s CEO James Warburton.
"Under our broadcast agreement, fans are able to enjoy an unprecedented, continuous coverage across all of our events.
"We have now moved to a streamlined one production model using the resources of Supercars Media and Fox Sports that will deliver an enhanced coverage of the sport for our fans across Australia and overseas."
"In 2016 V8 Supercars viewers will receive the best ever coverage of their sport, highlighted by increased access, opinion and analysis from Fox Sports's Mark Skaife," added Patrick Delany, CEO of Fox Sports.
"It's fantastic that Mark will bring his wealth of knowledge and years of experience into the commentary box, with Fox Sportsbroadcasting every practice, qualifying and race throughout the season."