Get alerts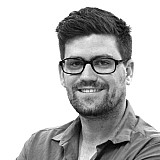 Craig Lowndes says he is wary of Prodrive Racing Australia posing a threat to his chances of winning a 100th V8 Supercar race in Perth this weekend.
Triple Eight driver Lowndes won his 98th and 99th races at the last round in Tasmania, and is going into this weekend's Barbagallo Raceway with an eye on racking up his century.
However, he may face some stiff competition in the form of Prodrive Racing Australia. While the Ford squad struggled for ultimate pace at Symmons Plains, the return to a more flowing style of circuit, without any proper hard stops or slow corners, could suit the new FG X.
Lowndes admitted to Motorsport.com that he is expecting PRA drivers Mark Winterbottom and Chaz Mostert to be on the pace in the West.
"I think they will be strong," he said. "They were strong there last year as well, so they'll go there with confidence.
"That sense of flowing aspect, like at the Melbourne grand prix, will definitely help Prodrive.
"But look, there's no reason why we can't be fast as well…"
Inside information
Lowndes does have one secret weapon when it comes to racing the Prodrive crew; his new engineer Grant McPherson is ex-Prodrive, and may be able to provide Triple Eight with some insight into how the Melbourne-based team will approach the weekend.
"With Grant we can look at the strengths and weaknesses of last year, as well as the Prodrive cars, because he worked on them," Lowndes explained.
"I think our car is very competitive, but there is no doubt that the aero update that the Fords, Holdens and Nissans got over Christmas definitely helped the Fords, definitely helped the Nissans, and it helped us… but it hasn't given us a heap of more front or more rear. We have more of a better overall package.
"The Falcon guys were always complaining about the rear not being stuck, they always had good front but no rear, but now they have a well-balanced car too."