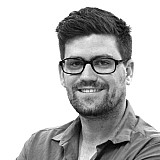 Craig Lowndes will not drive a Red Bull Racing Australia car next season, with confirmation that he will drive the 'third' Triple Eight car with Caltex Australia backing.
Lowndes will race under the TeamVortex banner, with Jamie Whincup and Shane van Gisbergen to drive the two Red Bull-backed cars.
Despite the change of colours, the Bathurst winner will continue to use #888 – unless he wins the championship, which would mean he'd race with #1 next season.
"We're extremely pleased to have Caltex step up for 2016 and beyond with the creation of TeamVortex," said Triple Eight boss Roland Dane.
"This gives us a brilliant opportunity to give Craig a platform to continue to rack up race wins including, hopefully, a few more Bathursts!.
"Furthermore, it allows us to build our engineering expertise here for the betterment of the entire Triple Eight organisation. This is also a great testament to the category as a whole with an organisation of the stature of Caltex choosing to increase its involvement and visibility at this time."
The Caltex deal is for at least the next two seasons.