Get alerts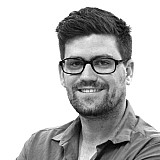 V8 Supercars star Craig Lowndes says he is ready to finally chalk up a win on the streets of Townsville this weekend.
The North Queensland circuit is one of only two current tracks on the V8 Supercars that Lowndes has never won a race at, the other Pukekohe in New Zealand.
This year, however, Lowndes is confident that with his side of the Triple Eight garage currently showing plenty of form, and the pressure of getting that 100th win now lifted, it could be his time to shine in the tropical sun.
"I'm not sure why [it's been tough there in the past], I think it's a circuit that I do enjoy," he told Motorsport.com.
"I've had a pole position there before, but it is definitely a difficult track to get right.
"It's a circuit that really is as mentally challenging as it is physically to get right, but I think this year we are in good shape to rectify our issues from the past.
"The car has been good at circuits where we have had issues before, so I'm really looking forward to getting back there and see what we can achieve."
"Turn and stop" crucial for laptime
According to Lowndes, the key to getting Townsville right is having a car that works well over the kerbs, and can "turn and stop".
"Townsville is a bit of an interesting track, because it's a hybrid, half a race track, half a street track," the 100-time race-winner added.
"So it's a very difficult track to get right; very technical and very complex, and it's also very hard on the car, especially through the back sections and the fast chicanes, where we use every bit of the race track.
"We've seen it in the past that it can bend and break the suspension of the car, so it's a circuit you've got to have a lot of respect for.
"But it's a track that when you get it right, it's very satisfying.
"You generally want a car that flows well, absorbs and rides kerbs as good as it can, but then you need confidence that the car can turn and stop, especially through turns three, four and five, where the walls close in on you."