Subscribe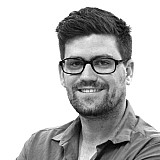 Craig Lowndes says he can't afford to rely on Jamie Whincup's help if he is to over-run Mark Winterbottom and steal the 2015 V8 Supercars title.
Lowndes's impressive Bathurst 1000 win helped him move back in to second place in the championship, albeit 399 points behind leader Winterbottom.
Whincup, however, is now all but mathematically out of the title hunt, sitting 803 points behind Winterbottom with just 1200 points left on offer.
But while Triple Eight is likely to put all of its eggs in the Lowndes basket for the remaining four race meetings of the season, the veteran star isn't banking on simply using Whincup's help to win the title, pointing out that poor qualifying will make team orders useless.
"At the end of the day, I've still got to qualify at the front," said Lowndes.
"I can't qualify 24th and still expect [Whincup] to move over. We've still got to do our job, we've still got to qualify up the front.
"At the Gold Coast we've had hits and misses, so we've got to make sure we close the enduro season of the year out on a high. And then of course the run home…"
Long shot, but not impossible
While beating Winterbottom to the title will take some exceptionally good results for Lowndes, and exceptionally bad results for Winterbottom, the Bathurst 1000 winner says he'll keep pushing until the end.
"It's still a possibility, but it's a long shot for us," he said.
"Frosty is very consistent, very fast. He needs a DNF, maybe two, to have a chance.
"For us, it's all about qualifying as far up as we can. The team will do their job, hopefully we'll do ours."