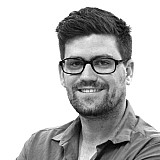 Craig Lowndes is heading to New Zealand this weekend on a mission to finally find some success at the tricky Pukekohe circuit.
Pukekohe hasn't been a happy hunting ground in the past for Lowndes, with no wins and just three podium finishes in 29 starts.
This year, however, he is focussed on finally taking his first win on New Zealand soil – particularly with his title fight with Mark Winterbottom in full swing.
"Pukekohe is an interesting track. It's a place where we've done many races, but it's a circuit that I haven't had much success at," Lowndes told Motorsport.com.
"I would definitely like to rectify that at this year.
"It is a tough track, there's no doubt that the circuit itself is an usual circuit. Kiwi drivers normally have a great run there, because it is a circuit that they obviously know very well. You generally have that little bit of rivalry going on between Australia and New Zealand that creeps in.
"It's a good feeling, also to have the winner receive the Jason Richards trophy. There are a lot of drivers mindful of that, and focussed on trying to win it."
Bumps crucial to car speed
According to Lowndes, it's the bumps that make the New Zealand circuit so unique.
"It's probably the last of the bumpy tracks that we visit," added Lowndes.
"You need a well-balanced car at a track like Pukekohe, because you can't go around the bumps, you have to go over them. You really need a car that suits the circuit.
"We had the introduction recently of the new chicane on the back straight that slowed the cars down. It opens up another overtaking opportunity, but it was really quite exciting in the past to go down into that hairpin at full noise.
"Obviously now the approach is slower, but the circuit itself is always a challenge to get right because of the bumps, especially that last section where you go over the blind crest back past the pits.
"Again, you need to be 110 per cent committed with the car to get a lap-time out of it.
"We've seen many cars over the years – and I've been one of them – going down the grass on the left hand side of the track.
"Strategy always plays a big part there, if you don't have car speed you need track position, and try to maintain it."