Subscribe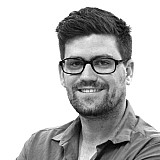 Craig Lowndes could equal Peter Brock's record of nine pre-Bathurst 500 kilometre race wins with victory at Sandown this Sunday.
Lowndes goes into the traditional pre-Bathurst warm-up event sitting on eight wins, five of which have come at Sandown (1996, 1997, 2005, 2007, 2012). He also won the Queensland 500 in 2000, and the 500-kay race at Phillip Island in 2010 and 2011.
That means victory at this year's Sandown 500 would give Lowndes the same number as pre-Bathurst race wins as Peter Brock – who tragically passed away nine years ago today – as well as giving Lowndes a sixth Sandown 500 win, equal to Allan Moffat.
Having grown up in Melbourne, Lowndes says winning at a circuit he has been visiting since he was a kid is always special.
"Sandown is quite a unique circuit; I grew up watching Sandown and Bathurst quite religiously," he told Motorsport.com.
"The grandstand hasn't changed too much to be honest since I was 13 or 14, running around the back of the pits. The pits have been upgraded slightly since then, but I remember running around and being a pain in the butt.
"Catching up with people like Peter Brock, Jim Richards and Dicky Johnson, it was very cool. It's been a dream come true to race against them over the years."
Richo seat time crucial
Lowndes will share his #888 Commodore at Sandown, Bathurst, and on the Gold Coast with Steven Richards, and he says the fact that 'Richo' is racing full-time in Carrera Cup – rather than sitting idle outside of the enduros – could be a crucial factor.
"He is busy running his own program in the Porsche Carrera Cup, which is great for me, knowing that he has his backside in a race car doing race miles," Lowndes added.
"It's really important to ensure that you are race sharp when it comes time for the enduros.
"Last year he did a great job, understood the mentality of the team, and I think over the past 12 months he has really fitted in well.
"He's the same height, the same weight as me, same vintage – hopefully we can get better as we get older!"