Get alerts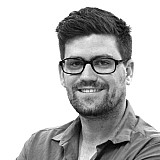 V8 Supercars star Craig Lowndes says the full re-surfacing of the Hidden Valley circuit is a sign that the Northern Territory overnment is 100 per cent behind the series and its future in the Top End.
This weekend, the Hidden Valley circuit will host its 50th V8 Supercars race, the very first race having been won by Lowndes back in 1998 when he was driving for the Holden Racing Team.
Lowndes is also one of two drivers on the grid who has competed at every V8 Supercars round in Darwin, the other being Garth Tander.
"The circuit and the event has definitely grown and improved over the years," Lowndes told Motorsport.com.
"The first time we visited there in 1998 we didn't have any garages, we were set up in marquees in pitlane.
"So the facilities have definitely improved, it's been great to see the growth, and seeing the Northern Territory government really getting behind the event."
"The government up there are fully supporting it, tipping in money to make it a bigger and better event, which is something we're very much appreciative of."
New surface, new challenge
The new track surface has been a key topic in the build-up to this weekend, with Jason Bright telling Motorsport.com earlier this week that it will be like its a brand new track.
Lowndes agrees that it will make things interesting, particularly given how seldom V8 drivers get to race on brand new tarmac.
"Darwin is going to be an interesting track for this season, because of the resurfacing it's a little bit of an unknown," he added.
"Phillip Island and Bathurst were probably the two most recent tracks that we've visited with a new track surface, so it's pretty rare that we head to existing circuits that have been resurfaced."
Is the 100th win coming?
This weekend could also be the one where Lowndes finally takes his 100th Australian Touring Car Championship/V8 Supercars race win, having moved on to 99 victories in Tasmania back in March.
According to Lowndes, who has six wins and 18 podiums in the Top End, it is a circuit that he feels confident racing at.
"Hidden Valley has been a circuit that I've enjoyed, it's got one of the longest straights that we race on outside of Bathurst, and it's very tough on the tyres, which is something that we have to tune for," he said.
"Generally it's a very hot event, but the temperature and heat doesn't worry me, so it will just be a case of knuckling down and setting up the car.
"It's a circuit I've had great results at, the circuit and the atmosphere is unbelievable."