Subscribe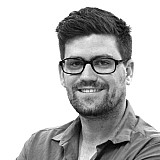 Craig Lowndes is feeling confident as the business end of the Winton weekend approaches, despite not troubling the front-runners during either of today's V8 Supercars practice session.
Lowndes, hunting a record 100th series win, could manage a best of just 10th in today's second session, after going 11th fastest in the morning's opening practice.
But while the results don't look great on paper, Lowndes says he is confident of turning things around before the first of tomorrow's two qualifying sessions.
"It didn't go too bad today," he said.
"I think we had good balance on our used tyres. When we put our new tyres on it sort of imbalanced the car a little bit. 
"We're struggling with a lack of front tyre grip, which is what you need around here for a good lap time, so we've got something to work at. I think the beauty about today is that we know where we are now in relation to everyone else in car speed with the tyre life that we've got.
"I'm not too disappointed, the car was flowing really well. We'll sit down tonight and prepare for tomorrow, but I'm still confident that we can make a decent car out of what we've done."
Whincup less confident
Jamie Whincup came out of practice significantly less upbeat than team-mate Lowndes, despite being second in the first practice session.
"Today didn't go very well at all," he said.
"We just have no pace, which has continued on from Perth. We seemed to be on track during the session, then we put our set of green tyres on and we were almost last, so I don't know.
"It's not really making sense at the moment, so we'll keep doing what we do and working hard to fix it, but if you don't have any pace, you can't do anything.
"We've come here with a fresh sheet of paper and we didn't really look at last year's results because they were so bad. But if that's our highlight, then we're in for a tough weekend and we need to do something - we just need to work out what it is."