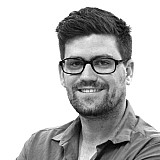 He's still in the running to win the 2015 V8 Supercars title, but according to Craig Lowndes he's willing to risk it all if it means a shot at winning another Bathurst 1000.
The Red Bull Racing Australia driver knows what its like to with both the V8 title and the Bathurst 1000, having won three Australian Touring Car Championship titles (1996, '98, and '99), and five 1000s (1996, 2006, 2007, 2008, and 2010).
He's also the only other driver apart from Peter Brock to have won the title/Sandown/Bathurst triple, a feat Lowndes achieved in 1996.
And as his 23rd Bathurst start draws closer, Lowndes says he'd happily take a sixth Bathurst win over a fourth title.
"Bathurst is the one we all want to win," he told Motorsport.com.
"There's no doubt; people ask me the question if I would prefer to win at Bathurst or the championship again, and for me Bathurst is the ultimate.
"It's globally recognised, it's the biggest and longest track we visit, it's got a huge amount of elevation change, it's got the highest top speed we achieve in V8 Supercars. It's a circuit you need to hold a lot of respect for, because it can bite you – and it has bitten me in the past.
"Ultimately it's one of the most satisfying feelings when you complete that 1000 kilometres in six-and-half hours of racing, standing on the top step of the podium with your team-mate."
Lowndes goes in to this Sunday's Great Race fourth in the points standings, 423 behind leader Mark Winterbottom.