Get alerts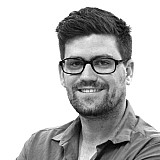 Craig Lowndes says the first emotion he felt after racking up his 100th V8 Supercars race win in Darwin last weekend was relief.
The Triple Eight Holden driver had been sitting on 99 wins since his race two triumph in Tasmania, having narrowly missed out making it 100 when he finished second to Will Davison in Perth.
But in Darwin he finally did it, leading home Tim Slade to win a chaotic second race on Saturday at Hidden Valley – the 888th race in the sport's history.
"Part of me is thankful to get it over and done with," he said.
"Every round we have gone to since Tasmania it has been 'are you going to do it this round or is it going to be this round'. It's nice to now finally have it done and I can focus on 101.
"It's part relief, part satisfying.
"You never set out in this career to say you are going to have 100 wins. For me it has been a great career.
"I've been fortunate enough to be in some great teams from HRT all the way through and even some time in a Ford.
"Thinking back on it now it has been a fantastic career."
Bathurst 2006 the highlight
Looking back on 100 wins, Lowndes says his highlight is his Bathurst 2006 victory.
The race occurred just weeks after the death of Lowndes' friend and mentor Peter Brock, with Lowndes aptly becoming the first winner of the Peter Brock trophy.
"I got my first victory in 1996 at Eastern Creek on the short circuit, but my all-time best race victory of course was Bathurst in 2006 and Peter Brock," said Lowndes.
"That was the most emotional I have ever driven and everyone as drivers that day remembered why we race.
"There are people that stay forever in your memories and Peter was one of them for me. It was great to celebrate on that day."