Get alerts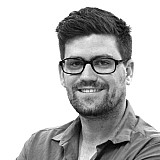 Lexus Australia is set to make a call on whether or not it will enter a factory team in V8 Supercars by the end of September.
The brand made a soft entry into Australia motor racing this year, becoming the official safety car supplier for V8 Supercars.
Alongside the safety car programme, Lexus has spent the year evaluating whether or not it will kick-start a factory racing effort in the near future. And according to Lexus Australia boss Sean Hanley, that decision will be made in a matter of weeks.
"This is a really important topic for us," Hanley told motoring website drive.com.au.
"Now we've got the F Sport brand and by the end of the year we will have introduced the two F models, being the RC F and the GS F, that's coming quite late in the year but will arrive, and the F Sport brand across most models, except the LX, then it's time to try and reach out to a broader audience.
"And motorsport to me seems like an ideal [environment] for Lexus to look at."
V8s or GT3?
Should Lexus decide to go racing, one question remains; will it be in V8 Supercars, or GT racing. While the brand's Australian arm has already shown interest in V8s, Hanley admits that the emergence of Lexus' worldwide GT3 programme has complicated matters.
"Essentially though in Australia you have two motorsport opportunities that align to us," he said.
"One is V8 Supercars, but only under [Gen2] rules could we go into it that space on our current line-up and have a car that we can race and then put into showrooms. It wouldn't be the exact car but it would look the same, and that would be the RC F.
"The other thing that evolved in our own organisation was the development, and it is still in development, of a GT3 racing team – which wasn't anywhere on the agenda when I was having discussions 12 months ago.
"Of course, in the meantime, V8 Supercars [Events] has an association with the Bathurst 12 Hour [as promoters] and the [Gen2] rules.
"So the study we've done is comprehensive, to include motorsport, fan research and how they would see Lexus in V8 Supercars because that's important for us to know.
"We've conducted Lexus owner research because our owners are deeply important to us and we want to know how they'd feel if we went into V8 Supercars. And truthfully, that's a big consideration for us.
"Then there is option three, which is do you do motorsport at all. And that's where we're at and we expect to have a decision in the next three to four weeks."