Get alerts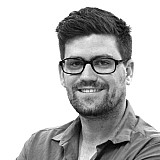 The third-tier Kumho V8 Touring Car Series will switch to a three-class structure for the 2017 season.
With an increase in the amount of professional-level teams and drivers involved this season – highlighted by Taz Douglas winning the series by more than 100 points – organisers have elected to move to a three-class structure for the new season.
There will continue to be the outright championship, followed by the Kumho Cup, which will be open to privateer teams and drivers. Eligibility to the Kumho Cup will be based on a GT-style seeding system, with drivers 'seeded on their merits or at the discretion of category management'.
"The new outright/Kumho Cup system is a way to better recognise the efforts of the privateer competitors in the Kumho Series next year," said category manager Liam Curkpatrick.
"While it is exciting and great for the series that more and more professional teams, like THR Developments, Image Racing, Matt Stone Racing and Brad Jones Racing are joining the series, it is also very important that we continue to support the core of the series which is the guys that do it as much for the love and enjoyment as the results.
"A core appeal of the series is that it allows the privateer runners to continue to race competitively and we want to enhance that.
"They need to be recognised and rewarded for their commitment to the championship and we think this system will better support their ambitions of getting on the podium alongside the young guns and professionals that fight it out at the pointy-end."
A Heritage Class will also be added, for entrants running models up to and including the VX Holden Commodore and the AU Ford Falcon. In a bid to encourage teams and drivers to retain their car's original livery, the Heritage Class will feature a 'Best Presented' prize.