Get alerts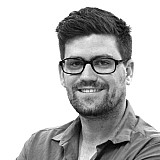 The Kuala Lumpur City Grand Prix has locked down an August date for 2016, offering the clearest sign yet that V8 Supercars will return to the Malaysian capital next year.
The second-running of the KL City Grand Prix will take place between August 12 and 14 next year, after organisers flirted with the idea of shifting the street race to earlier in the year.
An August date, however, suits V8 Supercars much better. And the confirmation of the date suggests a return to the event, with a full grid, for a championship round.
The timing of the KL announcement is also favourable for V8 Supercars, with boss James Warburton telling Motorsport.com recently that he hoped to have a decision on a return to Malaysia made by the Sandown 500.
V8 calendar announcement imminent
The KL City Grand Prix might just be the last piece of the puzzle for the 2016 V8 Supercars schedule, with the category set to announce its new calendar as early as this week.
As have been previously reported, the new schedule will be both more condensed and more consistent than this year's calendar.
It is expected that the season will kick off at the Clipsal 500 on the March 3-6 weekend, with the season-closing Sydney street race to be held in the last week of November, rather than early December.
Races will be held every two-to-three weeks during the season, with a single four-week winter break in the middle of the year.