Subscribe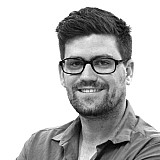 Todd Kelly will run a new-look Nissan Altima at this weekend's Winton SuperSprint.
Kelly's Altima is the latest of the Nissans to receive a fresh livery for Winton, following yesterday's announcement that Michael Caruso will run a striking red paint job at the rural Victorian circuit.
According to the team, the title deal with caravan manufacturer Jayco is a 'multi-round' arrangement, with the brand to stay on as at least a minor sponsor the remainder of the season.
"Our team works very hard on bringing great new sponsors into V8 Supercars as our sport continues to grow, and this is another great example of that," explained Kelly.
"I'm very excited to work with Jayco. I have been a proud Jayco owner for many years and regularly enjoy camping and caravanning with the family.
"To have the opportunity to work with a brand that I enjoy away from racing is a fantastic opportunity."