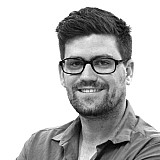 Todd Kelly's immediate future as a V8 Supercars driver has been secured thanks to a long-term, naming-rights sponsorship deal with carsales.com.au.
The deal will see Australian online automotive giants take over the naming-rights sponsorship of Kelly's Altima, and will kick off at this year's Sandown 500 in September. The team hasn't disclosed for how long the deal will run, only that it is a multi-year arrangement.
There were rumours earlier in the season that Kelly might even step back from driving duties after the 2015 season, however the carsales deal essentially confirms he will continue racing next season.
The #7 Altima's current major backer, Jayco, will stay on the car for this weekend's Townsville event and the next race at Queensland Raceway, before a new sponsor comes on board for Sydney Motorsport Park, the last round before the carsales deal begins. 
"We're all extremely proud at Nissan Motorsport to have signed the agreement to partner with carsales," Kelly said.
"The whole sport of V8 Supercars should feel proud that it has been able to attract a partner like carsales to the sport. It really does speak volumes on where the category sits in the Australian sporting landscape."
Chris Polites, careless' director of dealer operations added: "We're proud to be sponsoring Todd Kelly – he's a great sportsman and a great role model.
"This is a unique opportunity for us to demonstrate our support of a sport close to Aussie's hearts. We hope we can play a role in the V8 championship's evolution in terms of media and technology. Innovation is core to carsales."
Kelly's Altima has already cycled through five different liveries so far this season.