Get alerts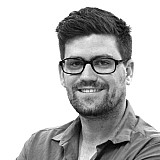 Rick Kelly says he's ready to "step it up" for the final two rounds of the 2015 V8 Supercars season, as the battle for the minor places in the championship heats up.
After a difficult round in New Zealand, the Jack Daniel's Nissan driver is currently 11th in the standings. However, he is only 32 points behind James Courtney in P9, and 259 points arrears of Chaz Mostert who is in eighth and won't be scoring again for the rest of the season.
With the points so close, and 600 still on offer across the last two rounds, Kelly says he needs to ramp up his performances if he wants to finish inside the Top 10.
"It's exciting to see the battle up the front of the field in the championship, but also for the position I'm in, we're fighting for somewhere between seventh and probably 15th if we have a really bad pair of rounds to finish on," said Kelly.
"The game changes as far as our approach now; it comes down to trying to achieve as many points as we can from every single race, so it's about more than just being consistent.
"It's time to step it up a bit, and see where we can finish the season."
Phillip Island hard to predict
While the next round is at Phillip Island – a personal favourite of Kelly's – he says he has no idea where he will stand thanks to how competitive the field is this year.
"It's very hard to predict these days when we get to a race meeting exactly how we will go," he added.
"In previous years you sort of know your good circuits and bad, but the category is just that close these days that there is no way of predicting. It makes it really exciting.
"For me, Phillip Island is my favourite permanent circuit, it's in an amazing location and it's an incredible layout. It's really high speed, has some really exciting corners and sections of the track."