Subscribe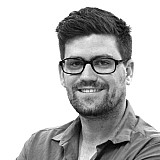 Rick Kelly says the introduction of an extra set of soft tyres to the V8 Supercars SuperSprint format will make Darwin an interesting challenge.
V8 drivers will be given an extra set of soft tyres for the Darwin round, which will be used qualify and race on for Saturday's second 60-kilometre race.
Between the new tyre regulations, and the fact that the Hidden Valley surface has had a complete re-surfacing since last year, Kelly is predicting it will be a challenging weekend in the Top End.
"The new track surface is going to keep everyone busy on Friday; it will take some time to literally come to grips with the circuit," he said.
"But I really think that Saturday is going to be a very interesting one. Most people will practice on the harder tyres and maybe one set of used soft tyres.
"Then come qualifying, we will be on a new set of hard tyres for the first qualifying session, and then 15 minutes later we will have a second 10-minute session on fresh soft tyres. A new set of soft tyres compared to new hard tyres is very very different, you have to drive the car differently, it requires sometimes a slightly different setup, and a very different approach.
"So it's going to be a really significant challenge, and an exciting one from my point of view will be to see how that mixes the field up."
Potential for mixed grid
According to Kelly, the quick switch from hard tyres to soft tyres has the potential to properly shake up the grids for Saturday's two races.
"It will definitely do that," he said.
"aAt the qualifying sessions we've seen recently at the SuperSprint rounds, the two hard tyre qualifying sessions that are held close together tend to delivery reasonably similar results.
"There's always a couple of cars moving forwards or backwards, but it' reasonably predictable.
"I think with the soft and hard tyre qualifying sessions, it's definitely going to deliver a very different result.
"I'm excited to see what it produces, and again for us it presents an opportunity to do a really good job and capitalise, especially on that first lap with the soft tyres in the second session.
"It will take a lap or two for everyone to get to grips with the gains available through the soft tyres."