Get alerts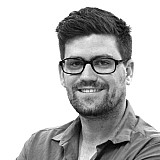 Supercars team owner Brad Jones says signing Nick Percat to replace veteran Jason Bright was about "preparing for the future".
Percat, the 2011 Bathurst 1000 winner, will join Brad Jones Racing alongside Tim Slade for the 2017 Supercars season at the expense of veteran Bright.
Speaking on Fox Sports's Inside Supercars TV show, Jones explained the decision to sign Percat was about future-proofing his team.
"Preparing for the future is about having fast young guys and Nick became available," said Jones.
"I think he's one of the best picks out there at the moment. I feel that he, Scott McLaughlin, and [Chaz] Mostert fought pretty hard for the [development series] championship, and so when Nick was available I felt it was an opportunity we couldn't let slide by.
"I've been talking to Nick for a while and he is pretty aware of how high I rate him, so we had a lot of discussions over the years about him coming to join the team. Once somebody comes down and sees the commitment we have in Albury, and the people we have – and Tim has spoken about that since he's joined the team – hopefully for [Nick] it was a pretty easy choice."
Sad about Bright exit
Jones also paid tribute to Bright, who spent seven years at BJR and won the team's first Supercars race in Perth back in 2011.
"It's sad to see Brighty go," said Jones. "He's been fantastic and a mainstay of the company really, in terms of driving.
"Things change and time goes on and Nick's stepping into the seat, and it's a pretty exciting time for us. I think it'll be really good.
"We changed the whole team, and Brighty was an important part of that."
"We're going into another era where the drivers come along, drive the cars and fight each other pretty hard and that's what I'm expecting.
"Unfortunately you don't like change when you're friends and you've been around together for a long time but this is pretty exciting stuff for us."
The BJR team is now needing to find another Racing Entitlement Contract if it is to continue as a three-car outfit next season, with Bright heavily rumoured to be taking his REC to Prodrive Racing Australia.
The two LD Motorsport RECs and the Super Black Racing REC, which will shift out of the PRA set-up if Bright does join the team as its fourth entry, are options for the Jones team.